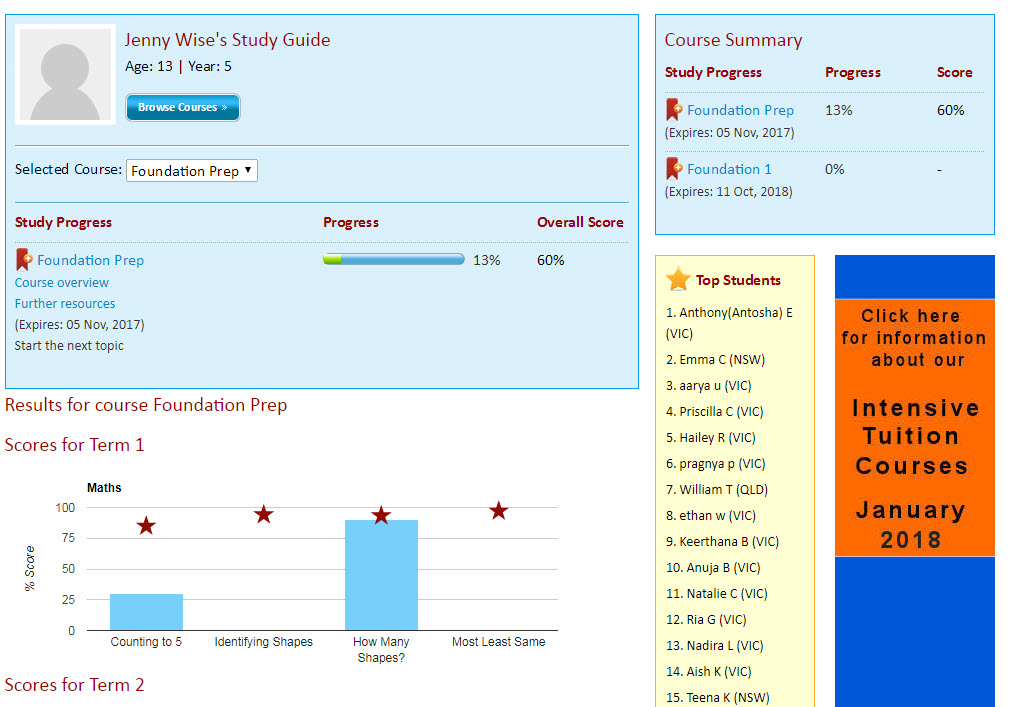 Here at Brainworks we are always looking to improve our customers online learning experience. So we have been doing a little bit of tweaking.
Next time you log in to your dashboard, you will notice some changes.
Only your current course is now displayed including all test results. Scrolling down the page each test result is displayed in addition to a star that indicates the average score for that test for all students.
If you have enrolled in more than one course a drop down list is available to select another course. A Course Summary is also displayed listing all current courses and your progress.
Good luck with your online learning.